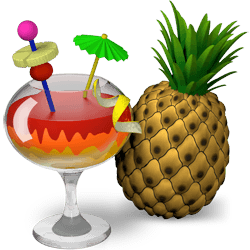 ---
handbrake.fr
Open Source
HandBrake is a tool for converting video from nearly any format to a selection of modern, widely supported codecs.
HandBrake Introduction
Handbrake can process most common multimedia files and any DVD or BluRay sources that do not contain any kind of copy protection.
HandBrake Features
File Containers: .MP4(.M4V) and .MKV
Video Encoders: H.265 (x265 and QuickSync), H.264(x264 and QuickSync), H.265 MPEG-4 and MPEG-2, VP8, VP9 and Theora
Audio Encoders: AAC / HE-AAC, MP3, Flac, AC3, or Vorbis
Audio Pass-thru: AC-3, E-AC3, DTS, DTS-HD, TrueHD, AAC and MP3 tra
HandBrake Downloads
For your safety, we recommend that you download from the official website.
Please remember to check the installation package signature after downloading, and pay attention to check the required components during the installation process.